Argentina is free to accept or reject the invitation to join BRICS, Prof. Anil Sooklal, South Africa's BRICS Sherpa, told
Sputnik Africa
, commenting on the possible suspension of Argentina's participation in BRICS by the incoming government
president-elect Javier Milei
. According to the official, the BRICS alliance "will not be any poorer" for the absence of any one country of the six new members.
"Of course, we would very much welcome Argentina being part of BRICS, being a leading country in Latin America. And that is why leaders felt that the request by Argentina to join would add value to BRICS. But at the same time, should Argentina not take up the invitation, you still have five other new members that will add value to BRICS," he said.
Sooklal emphasized that BRICS has already established itself as a "major platform of the Global South championing issues of the developing world". He noted that over 60 countries attended the 15th BRICS Summit in South Africa and unanimously declared that the global South "must work together in championing a more equitable, representative and just world order."
On Monday, Diana Mondino, foreign policy adviser to Argentinian President-elect Javier Milei, told Sputnik after the announcement of the results of the
presidential election
on Monday that the Liberty Advances (LLA) alliance, from which Milei was nominated, now sees no point in Argentina's participation in BRICS.
Russian Deputy Foreign Minister Sergey Ryabkov responded to Mondino's position, expressing Russia's wish to comprehend Buenos Aires' stance on joining BRICS post the election. Ryabkov stressed the need for clarity and said that Moscow awaits signals from Buenos Aires, emphasizing the necessity of understanding the new administration's viewpoint. He rejected the idea of a replacement for Argentina, insisting on the importance of ascertaining Argentina's position first.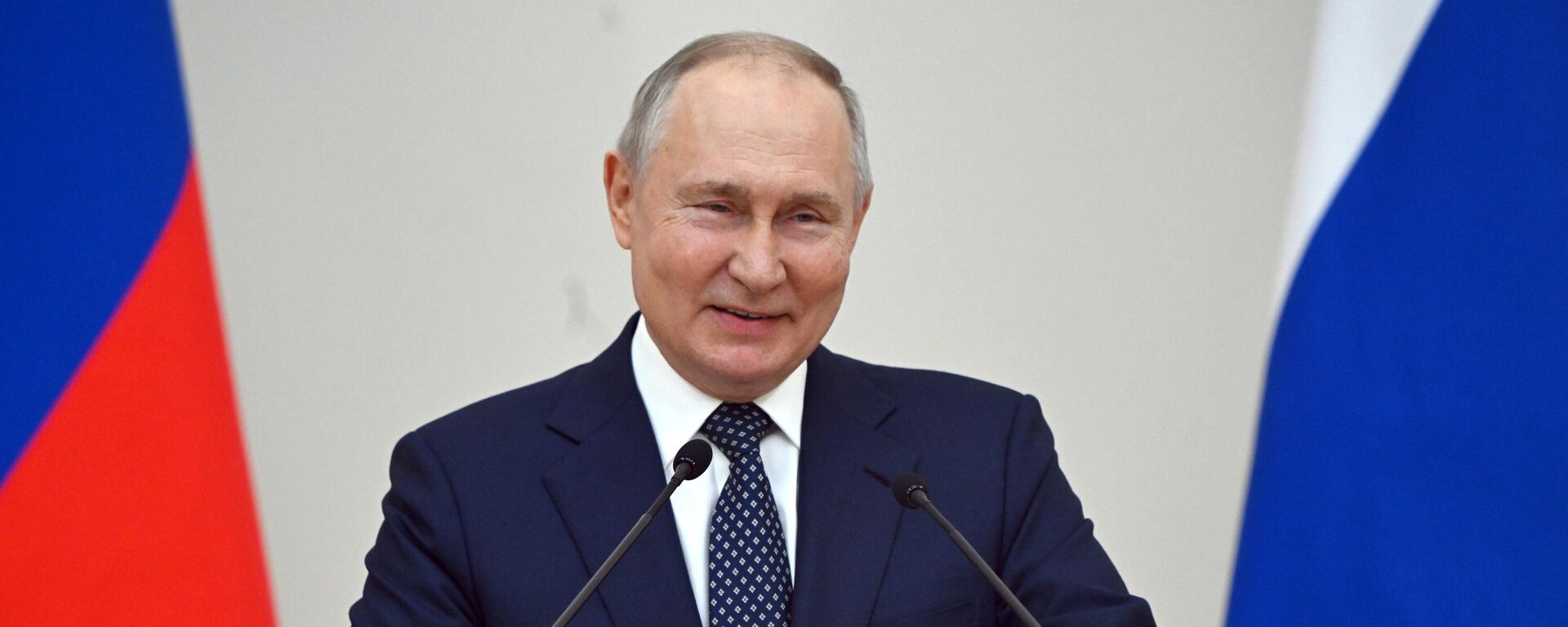 Regarding the potential ramifications of Argentina's reluctance to join BRICS in light of the bloc's new
financial initiatives
, Sooklal said it's up to Argentina to weigh the options in terms of its BRICS membership and what it offers.
"I believe all of these countries that asked to formally join BRICS felt that they will benefit by becoming a BRICS member. And I think that's why you had the large number of countries wanting to join BRICS. But it's Argentina that will have to make that decision in terms of what value it brings," the South African BRICS official said, referring to his own country's membership in the five-nation alliance and the "tremendous value" it brings.
He highlighted the significant value that
South Africa has derived
from its BRICS membership, citing the positive impact on areas such as global financial architecture, global trade, investment, and people-to-people contact. Sooklal emphasized the extensive cooperation among BRICS members and the mutual benefits derived from this association.
Commenting on the possible loss of a soon-to-be second BRICS member in the Latin American region, Sooklal expressed confidence in the continued enrichment of BRICS with the addition of new members.
"BRICS is already a rich platform of cooperation that would be further enriched with the addition of new members, whether it's 5 or 6 or further enlargement. As President Ramaphosa rightfully pointed out at the BRICS summit, this is the first phase of expansion," he noted. "Expansion doesn't mean it's come to an end."
Sooklal also noted that many of the 22 countries that asked to become BRICS members have subsequently "indicated they are
still keen to become full members
." He emphasized that bloc will continue to grow in stature and influence, with a collective voice that champions key issues of the developing world on the global stage.
Regarding the role of Argentina in regional and global economic cooperation, Sooklal underscored the country's importance in Latin America and as a leading member of the Global South.
"We will seek to work with all countries that want to work with us to address our common agenda. And we are inclusive, we are not exclusive. And that's why we as BRICS are open to expansion and are open to discussions with the global community, as you saw in the BRICS Plus and BRICS Outreach Summit," Sooklal told Sputnik Africa.
Sooklal emphasized the need to await formal communications from the president-elect concerning Argentina's acceptance or rejection of the invitation to join BRICS. As the decision has not been formalized, Sooklal cautioned against premature pronouncements regarding Argentina's membership status.
"We'll have to await formal communications from the president-elect in terms of whether Argentina will take up the invitation to be a member of BRICS or not. That has not happened. So I think it would be premature to pronounce on Argentina's membership at this stage. It's mere speculation and based on utterances made in the public domain," he concluded.
Javier Milei, a self-described libertarian politician who secured victory in the presidential election, is set to assume office on December 10. Milei
advocates for the dollarization
of the economy and a foreign policy oriented towards Israel and the United States, while also opposing Argentina's association with BRICS.
BRICS, currently comprising Brazil, Russia, India, China, and South Africa, extended invitations during the August summit to Argentina, Egypt, Ethiopia, Iran, the United Arab Emirates, and Saudi Arabia to become full members of the bloc starting January 1, 2024.