The latest explosion of violence in the decades-old Palestinian-Israeli crisis witnessed on October 7 threatens to wreck the global economy, with countries which are already hobbling along economically thanks to the ongoing NATO proxy war against Russia in Ukraine facing a new danger: $150 per barrel oil.
In its quarterly Commodity Markets Outlook
report
this week, the World Bank warned that energy and food prices will face a "dual shock" if the war in Gaza continues, pointing out that the crisis comes on the heels of the Ukraine conflict, which already saw "the biggest shock to commodity markets since the 1970s."
If that happens, the rush to stock up on dwindling oil supplies – already limited by many Western countries' refusal to buy Russian crude, could see prices jump to between $140 and $157 a barrel, or $102-$121 per barrel in case of smaller disruption, according to Bank estimates. That's up to double crude prices today, with WTI hovering
at about
$80.50 and Brent at $85 as of this writing.
Natural gas prices have already crept upward amid the Middle East unrest, reaching highs unseen since March amid fears of supply disruptions.
And while the World Bank assures that the global economy today is resilient to a long-lasting energy crisis than it was in October 1973 – the last time Arab OPEC countries cut production and exports to the West over its support for Israel in the Yom Kippur War, its predictions seem based on questionable logic: that the Middle East's share of global exports has dropped from 37 percent in 1973 to 30 percent now. This however doesn't account for Russian oil exports, which account for roughly 13 percent of the world total, and which the United States and its European allies voluntarily stopped buying in 2022.
What do higher prices for energy mean for the world economy? To put it simply, higher prices for everything, because almost every economic activity – from industrial production and consumer goods manufacture to the production of fertilizers for food, to shipping, transportation and delivery, need oil and gas to happen.
This is particularly bad news for Europe, which continues to slip in and out of a Eurozone-wide recession, and has already seen dozens of major companies move their production overseas – mostly to the United States, where energy is cheaper and the government is offering generous subsidies for setting up shop.
"Rejection of Russian energy resources means that Europe will systematically become the region with the highest energy costs in the world…This will seriously –and according to some experts irrevocably – undermine the competitiveness of a significant part of European industry, which is already losing the competition to companies in other regions of the world," Russian President Vladimir Putin said in a warning, which has since become prophetic, in the spring of 2022. "One gets the impression that our Western colleagues, politicians and economists have simply forgotten the foundations of the elementary laws of economics, or, to their detriment, prefer to deliberately ignore them," he added.
But it won't only be Europe and other countries of the West's so-called 'golden billion' that will be hit if the Middle Eastern crisis intensifies. If energy prices jump further upward, the West will inevitably move to a strategy of hoarding resources, to the detriment of those Global South countries with limited financial means which haven't been able to take advantage of Russian energy at discounted prices (like India and China).
This process was already seen to a limited degree last year, as European companies scrambled to Africa and other oil and gas producing countries and regions to stock up on limited stocks of natural gas,
to the detriment
of countries like Bangladesh and Pakistan, whose power situation got so bad in mid-2022 that major cities faced rolling blackouts.
"This is the first time that we've had two energy shocks at the same time," World Bank chief economist Indermit Gill said last week, referring to the Ukrainian and Palestinian-Israeli crises.
That's on top of growing levels of public debt, sagging private investment, and across-the-board jumps in interest rates – which, while meant to curb inflation, have also served to hobble growth.
"All of these things are happening all at the same time," Gill emphasized, suggesting that the world today is "in one of the most fragile junctures for the world economy."
These sentiments were echoed by World Bank President Ajay Banga, who
said
last week that the world is at a "dangerous juncture" and facing both visible and invisible risks, from geopolitics to the possibility of the "next pandemic" (draconian lockdowns associated with the first already served to crush many economies in 2020 and 2021).
The sharks of high finance have also echoed the World Bank's concerns, with JPMorgan Chase chief Jamie Dimon
warning
recently that the crisis in the Middle East has brought the world to its "most dangerous time…in decades," with Ukraine plus Palestine-Israel threatening to have "far-reaching impacts on energy and food markets, global trade and geopolitical relations."
The dual crises could ultimately threaten to push the already weakened economies over the edge into full-scale recessions, according to economists.
Even a "mild" downturn stemming from higher oil prices could shave some $2 trillion from the global economy, says Gregory Daco, chief economist at EY-Parthenon, a major, Boston-based strategy consulting firm.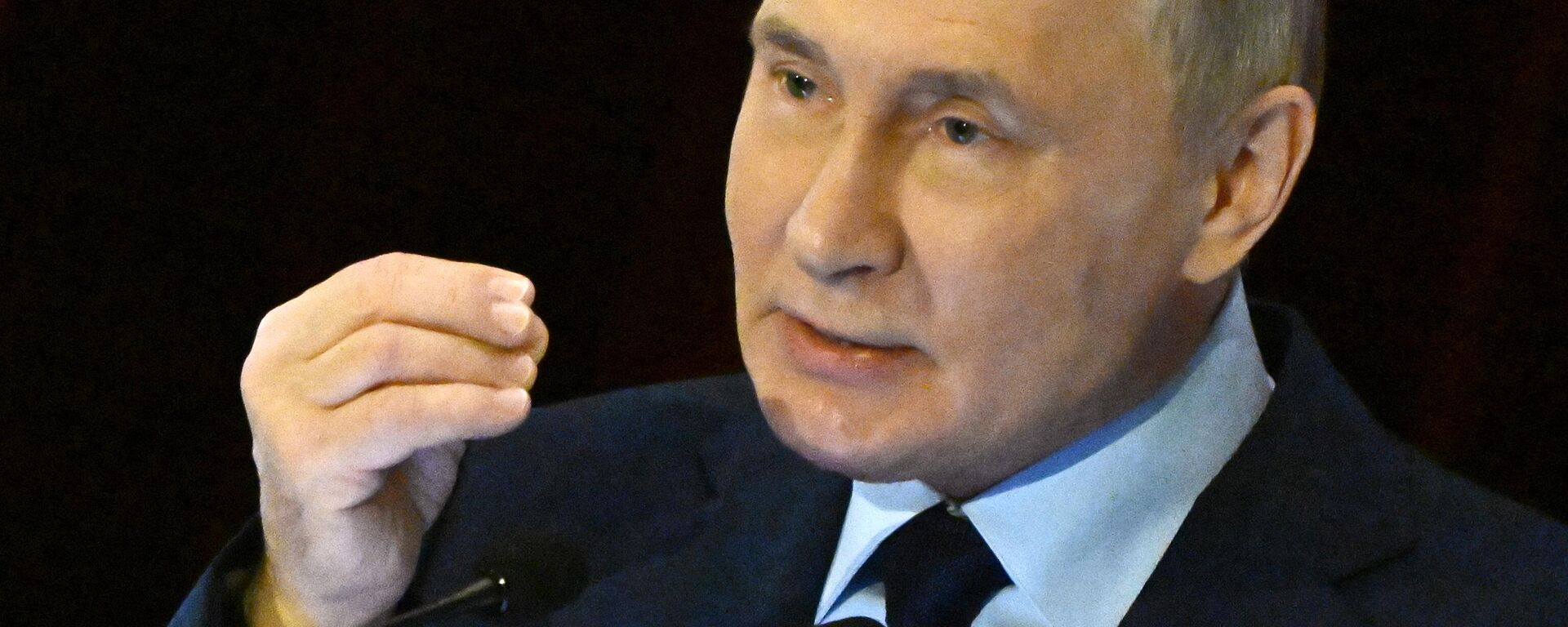 "It's a highly volatile, uncertain, scary situation," says Columbia University Center on Global Energy Policy director Jason Bordoff, even if there is "a recognition among most of the parties, the US, Europe, Iran, other Gulf countries, that it's in no one's interest for this conflict to significantly expand beyond Israel and Gaza."
What "happens in the Middle East will not stay in the Middle East. It will have global implications," World Bank Global Economic Prospects report supervisor M. Ayhan Kose said, pointing out that the world has yet to recover from the "trauma" faced by commodity markets thanks to the Ukrainian crisis, and warning that Sub-Saharan Africa in particular is facing a potential "another lost decade."
A "really negative outcome" will become a reality if the Palestinian-Israeli crisis expands, leading to higher fuel prices, more inflation, and further price hikes further on down the line. "Higher oil prices, if sustained, inevitably mean higher food prices," Kose said. "An escalation of the latest conflict would intensify food insecurity, not only within the region but also across the world," he warned.
With that in mind, Washington's fanatical support for Israel and rejection of peace measures is in effect threatening much of the planet's economic future – with the conflict already escalating into Syria (where Israeli warplanes have been conducting airstrikes and where illegal US bases have come under attack), Iraq (where US troops have similarly come under rocket and drone attacks), Lebanon (where the IDF and Hezbollah militias have exchanged strikes along the border), and Yemen (where the Houthi militias has started a campaign of ballistic missile launches against Israel).
Peril in the East
And as if two global crises aren't enough, the Biden administration is seemingly pushing for another, this one in the Far East, against the People's Republic of China. In recent months, Washington has further ramped up its five-year-old technology and trade war with Beijing, and stepped up efforts to hem China in geographically via a series of military bases stretching from Japan and the Korean Peninsula to the Philippines and Vietnam.
Some $7.4 billion from President Biden's
$106 billion
war chest supplemental funding request to Congress last month was slated for military and economic tools to "counter China," on top of $14.3 billion in proposed additional cash for Israel, and $61.4 billion for Ukraine.
Yet growing tensions between the White House and conservative Republicans in the House of Representatives about wrapping US assistance for all three conflicts into one neat little package have threatened to derail the administration's plans. This week, newly-elected House Speaker Mike Johnson succeeded in getting a $14 billion Israel aid package through the House, sans-Ukraine and China-related moneys, sparking outrage from the White House, which has already threatened to veto the proposed standalone aid.