At least 46 journalists have been killed in the Gaza Strip, with another three still missing, according to local information. Reporters from the Gaza Strip are keeping a list of diseased colleagues, fearing they "will remain in memory only as numbers."
In this backdrop, Gazan journalists told Sputnik about the conditions in which they have to work and the stories of their murdered colleagues.
'Israelis are Close, Situation is Very Tough'
Journalists in Gaza, as well as other local residents, are facing a humanitarian disaster, but still continue to do their job and report on the situation in the strip no matter what - even if it costs them their lives.
© Photo Mahmoud Mazloum
Palestinian journalist and an injured child in the Gaza Strip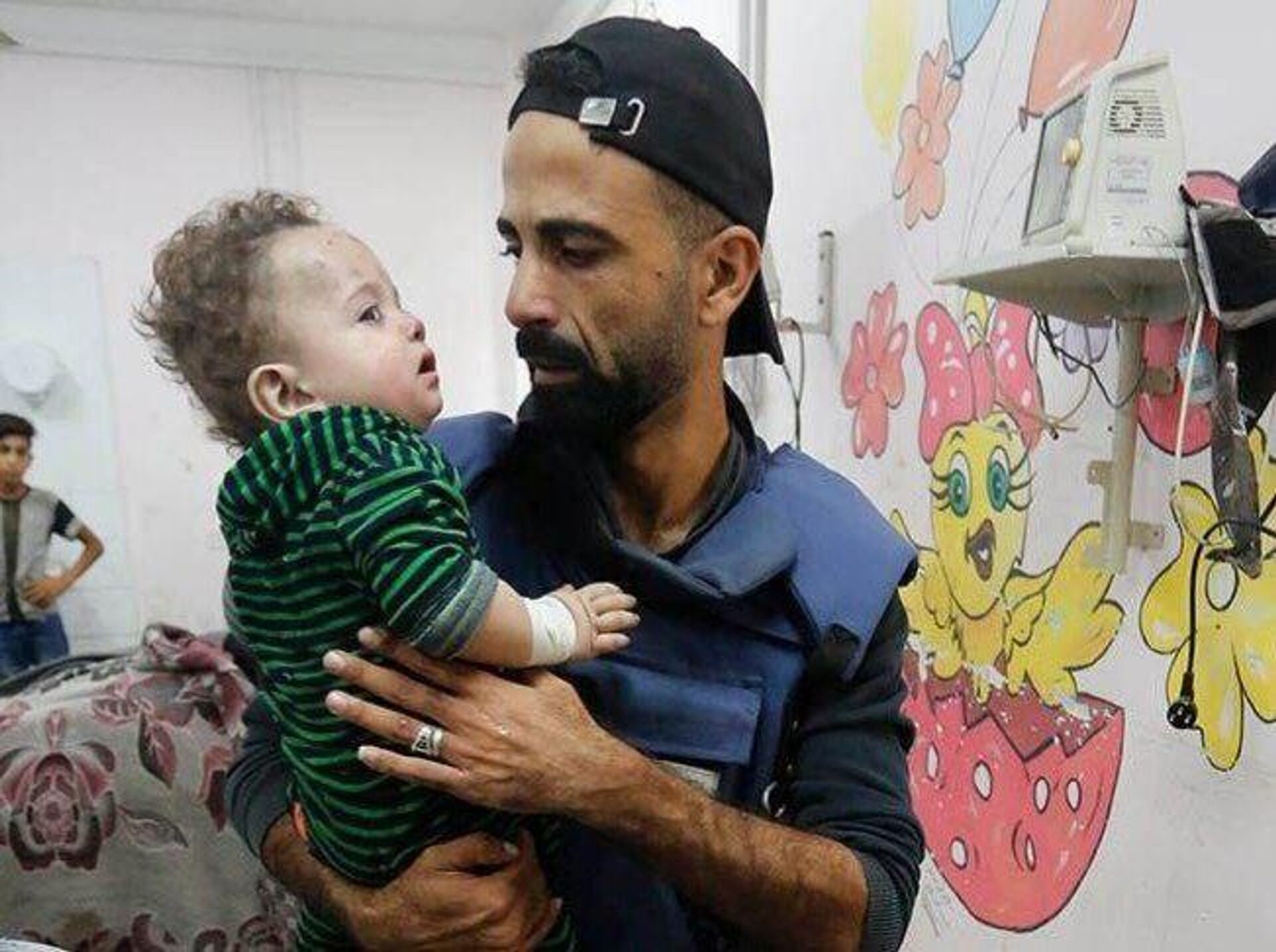 Palestinian journalist and an injured child in the Gaza Strip
"Now it's extremely hard to do anything here, but we're working. We have no choice. The Israelis are close, the situation is very tough," noted Mohamed Al Masri, a Palestinian journalist and photographer from Gaza.
The most difficult thing for journalists in Gaza is to continue normal operations under a total blockade, said Mahmoud Mazloum, a producer and reporter for the 'Palestine' channel in the Gaza Strip. They have to band together even to charge their cell phones from the remaining available power sources, most often car batteries.
© Photo Mahmoud Mazloum
Situation in the Gaza Strip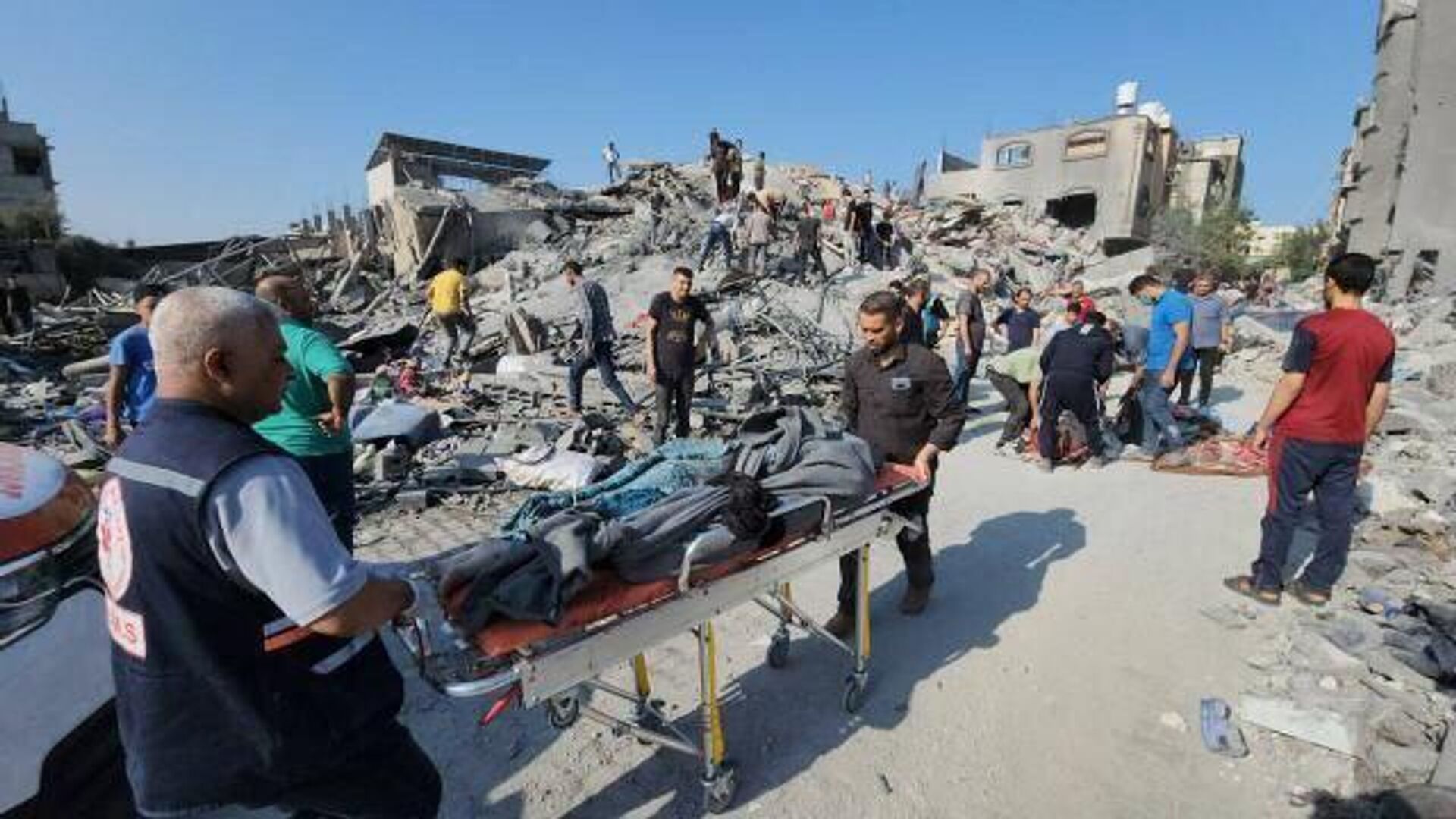 Situation in the Gaza Strip
"We don't even work most of the day. We wait for the phones to charge a little so we can do our job. Also, the network is not always available - sometimes we have to wait for hours [for it] to be restored," Mazloum bemoaned.
'Not Just Numbers - They are People'
Almost every day, Gazan journalist have to update their list of murdered colleagues. They're keeping it by themselves, with names and surnames. This point is essential for local journalists.
"They - and we - are not just numbers. They are people killed by Israeli attacks. We must remember all of them," stressed Mazloum.
© Photo Mahmoud Mazloum
Palestinian correspondent Muhammad Abu Khattab's funeral in the Gaza Strip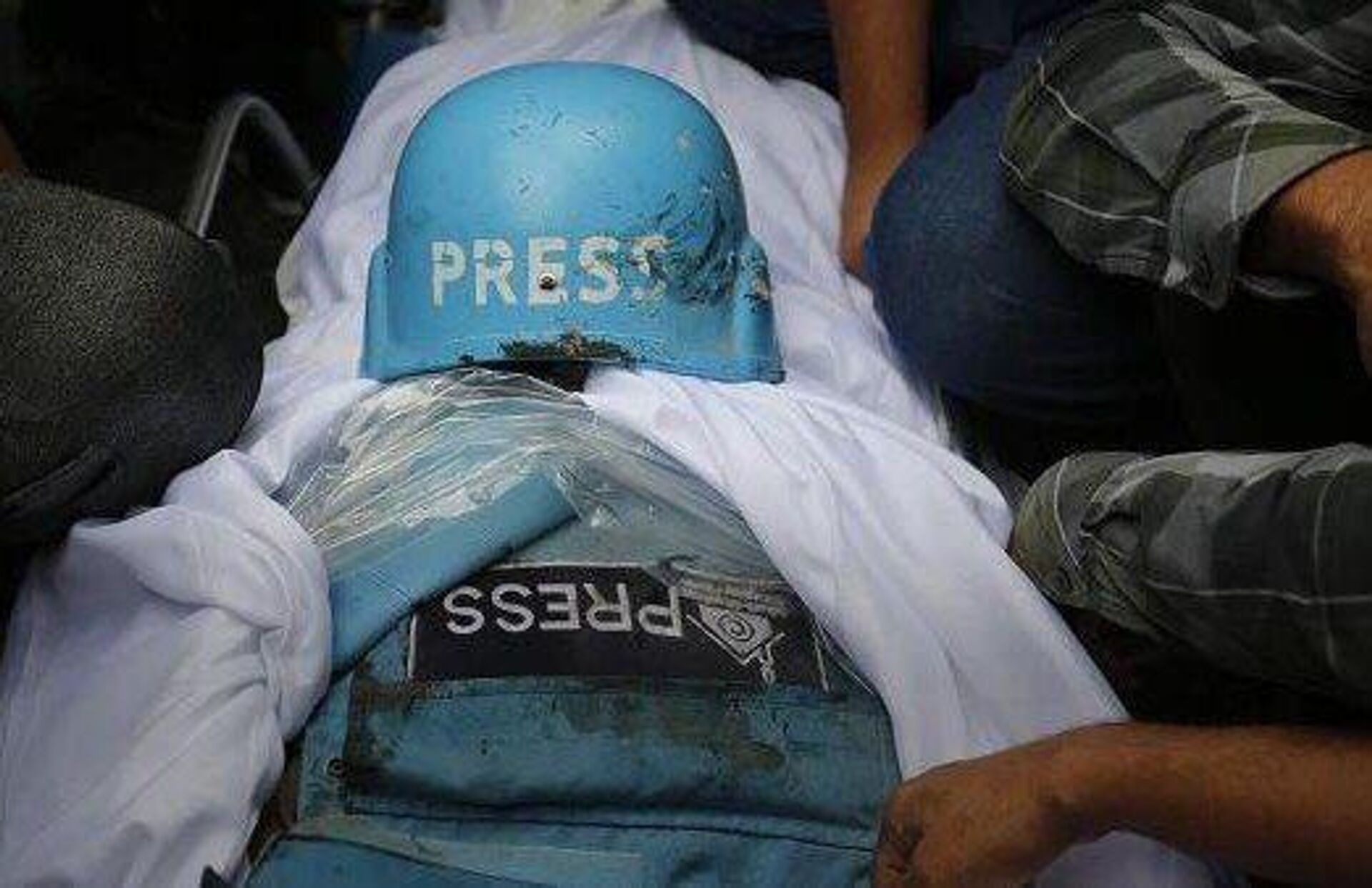 Palestinian correspondent Muhammad Abu Khattab's funeral in the Gaza Strip
He also pointed out that
journalists
and their families are often specified targets of the Israeli army.
"Most of murdered journalists or their families were the intentional aims of Israeli airstrikes. Just some of them perished under the rubble of their own houses."
Mazloum also shared with Sputnik the story of his murdered colleague Muhammad Abu Khattab:
"My colleague, correspondent of our TV channel, Muhammad Abu Khattab, was killed along with his family members 15 minutes after the end of his live broadcast. He finished his broadcast, entered the house, and the building was hit. He lived near Nasser Hospital in Khan Yunis City."
Mohammed Alaoul,
an Anadolu Agency cameraman from the
Gaza Strip
, likewise lost his entire family, including four sons, as a result of the Israeli airstrike on the Maghazi refugee camp in the central Gaza Strip on the night of November 4.
"The Israelis bombed my house, killed my children, [my] brothers and sisters, as well as [my] cousins, nephews and friends," Alaoul told Sputnik.
According to the report, this is the deadliest month for journalists globally since their records began in 1992.