One of the most noteworthy practices implemented by Cape Town that can be emulated by cities in South Africa and across the world is how the city manages its development with an emphasis on protecting biodiversity and the environment, said Annelise de Bruin, Manager of Cape Town City's Metropolitan Spatial Planning and Urban Growth Management, South Africa, in an interview with Sputnik Africa.
"The City of Cape Town is located within the Cape Floristic Kingdom, by far the smallest and most diverse of the earth's six floristic kingdoms, an area of extraordinarily high diversity and endemism, and home to over 9,000 vascular plant species, of which 69 percent are endemic. So biodiversity protection is number one," she said, adding: "Secondly we do spend a lot of time and effort to protect our agricultural resources."
Cape Town is recognized as one of the world's six biodiversity hotspots. The official noted that the city hosts a unique Floristic Kingdom of the Proteas and Ericas, with local flora found only in the Cape Town area. Preserving this biodiversity is a crucial factor in the city's growth and development, she stressed, as the loss of these plant species due to
urban expansion
would be irreversible. These flowers and plants "are only found at the southern point of Africa," she said, emphasizing the critical need for biodiversity protection measures.
The local administration, she went on to say, devotes considerable effort to protecting the city's agricultural resources, particularly the farmland surrounding the metropolitan area. This land is indispensable for food production, vineyards, and winemaking, which are fundamental to the local economy.
Furthermore, given the historical and cultural significance of many of these farms, they have been designated as World Heritage sites or hold specific value.
"Spatial strategies, policies and actions plans are focused on protecting and optimising the historical assets and developing them for the local and international tourism industry, which then complements our cultural diversity," De Bruin said.
Citizen Involvement & Performance Monitoring
Another urbanization practice in Cape Town is that local authorities do not solely rely on the national government or departments for statistics. The latter may be subject to inherent discrepancies considering the scale of the nation, De Bruin pointed out.
Therefore, the local government conducts its own surveys and assessments for planning documents. According to the official, this local data gathering effort "would be very helpful for other cities in Africa."
Moreover, she highlighted the city's commitment to respecting people's land ownership as a fundamental right. Cape Town and other South African cities have private land ownership, combined with land owned by different
levels of government.
Well-structured planning processes are essential for management of land use rights and building quality because it affects the property taxes the local government is able to collect to maintain service provision and build the city, she added.
There are various levels of collaborative planning processes and products which include medium to long term spatial planning consolidated in the Spatial Development Frameworks, as well as land rights management systems such as the Development Management Scheme. The quality of the built environment dependents on the collaborative planning processes, as well as the enforcement of procedures to regulate land use and building management. The updating of these plans and processes every five years is an important part of managing urbanization and urban growth, she elaborated.
"One of the benefits of how the city is growing and how we are dealing with urban development comes from this position that we are trying to respect people's land ownership as their land rights," the official noted.
Additionally, the planning process focuses on future developments, ensuring the city is prepared for whatever lies ahead. These plans are created by both communities and local government representatives to articulate their vision for the environment. These plans are reviewed every five years and updated accordingly.
According to De Bruin, citizens are involved in annual processes under the Intergraded Development Plan, which is a local government process of generating, discussing and finalization of the budget for capital project implementation. This allows citizens to provide input on their desired projects. It makes a significant contribution to citizen involvement in development of the city and the public is informed about a wide range of projects including engineering infrastructure upgrades, community facility development or maintenance, road construction, human settlements projects and all services provided by the local government.
At the same time, various review committees aid the local government in carrying out those projects that are essential for the citizens in their respective neighborhoods.
"When we have big strategies or plans, we also are forced to do quite a lot of public participation so that all of our citizens, all of the businesses in the community, all of the NGOs [...]can participate in these planning processes and give their views," she said, adding: "This city cannot go forward without its citizens. So I think deep-rooted levels of political and technical representation and a system where people are participating in processes are very important."
Moreover, there is a robust system in place where targets and business plans of every department are made public, and the leadership is held accountable. She explained that "the leadership and all team members in the municipality are responsible," with some on performance contracts that result in job loss for failing to meet targets.
This statutory required system effectively monitors performance and ensures tasks are completed. And this information is accessible to the communities. Every quarter, officials must report their objectives and outcomes, thus showing that their responsibilities are fulfilled and they "are actually doing their job."
"Cape Town has a very strong focus on goal setting, action plans and implementation monitoring through all the levers of the local government. Staff are held accountable and have to provide evidence, and it's made public of how you are setting your target and what you are achieving," she stated.
'Revolution' in Customer Interface & Other Ongoing Projects
Cape Town annually receives numerous new immigrants from various African countries and other provinces in South Africa, who eventually become residents of the city. There is a significant number of "highly skilled and educated people" who choose Cape Town as their desired destination to live in. However, the official stressed, there are also those, who lack skills and education, coming to Cape Town from less affluent provinces.
"People come for jobs, education and training, access to services and hope. So to engage them and to make them part of the economy is quite a challenge, but it's also a huge opportunity," she said, further elaborating: "Cape Town is spending a lot of time improving the digital platforms it engages its citizens with, whether they are permanent citizens or temporary citizens."
According to De Bruin, Cape Town is enhancing its
digital engagement
with citizens, both permanent and temporary. For instance, new arrivals often require public health services. To eliminate waiting in long queues, booking systems are now available, facilitating easy access to personal files. The public healthcare and educational systems in the city are undergoing a shift towards increased digitization and emphasis on "user experience and efficiency."
She also emphasized that the local government has made significant efforts toward initiatives focused on youth education and training. Additionally, numerous internship programs have been created by local businesses and the administration to offer opportunities for young graduates and interns to gain work experience and training.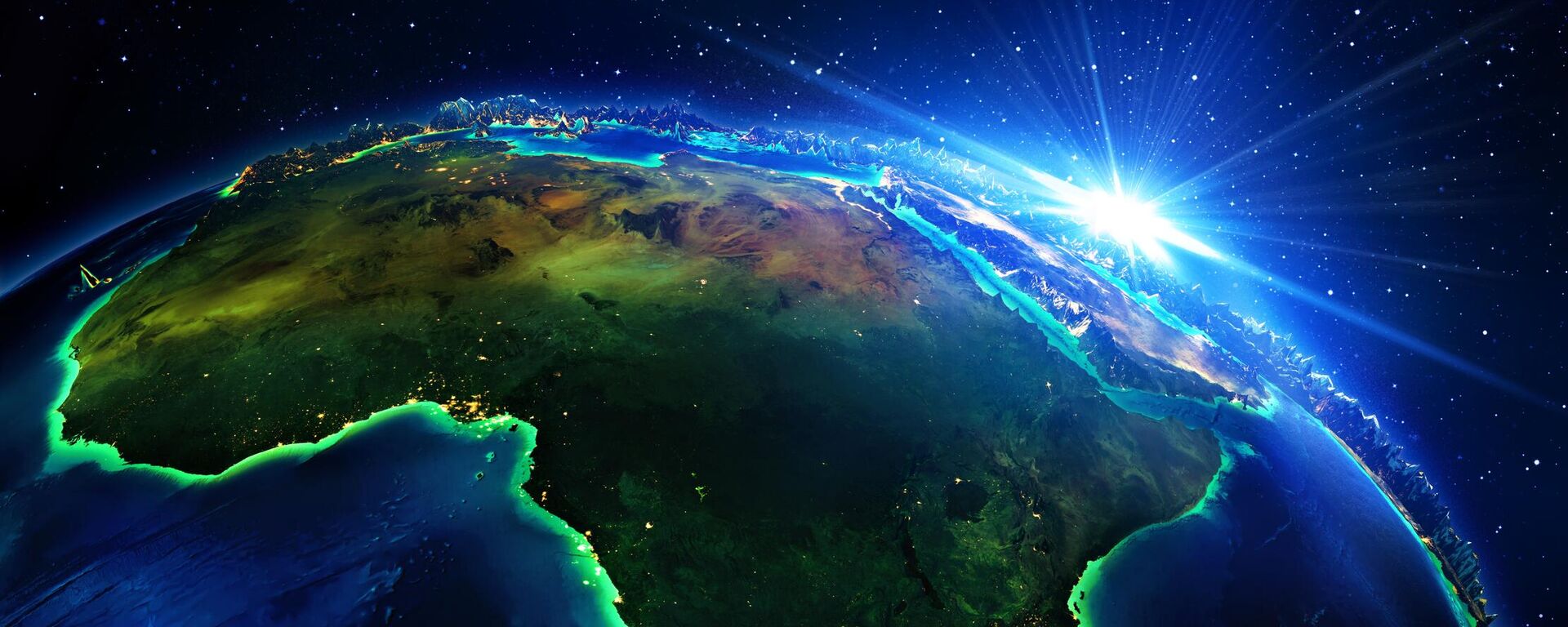 Speaking about top priority
urban development projects
in the city, she highlighted the area of nonresidential investments and land developments. Specifically, Cape Town declared a GreenTech special economic zone in Atlantis and is working to attract businesses in renewable energy and GreenTech industries.
This is a promising development for Cape Town, she emphasized, adding that "it is obviously marketed internationally." She said the local authorities are "looking forward to housing many more investors" as the zone rapidly fills up with new projects.
The local administration also provides designated areas within its urban environment for the small to medium enterprises and new start-ups in the innovation and business outsource processing sectors, as well as in the production of clothing, textiles, and footwear. She explained that there is a rich tradition of craftsmanship in Cape Town and South Africa that the authorities strive "to ignite and optimize again."
Moreover, there is a strong emphasis on event and sport management in Cape Town, which is becoming an increasingly popular destination, she noted. Thus, the city is becoming an increasingly popular international host and destination. According to the official, Cape Town is known for its "fantastic weather" and breath-taking landscapes, which provide the perfect backdrop for large-scale international events, including cycling, running, formula e-racing and other sports-related activities.
"So any development that relates to the optimization of farms and the tourism business, boutique hotels and downstream economic activities that relate to the agricultural and cultural sector are very important and gets a lot of attention," the urban development manager said.