The Kiev regime has launched a missile strike on the city of Sevastopol, Russia, on the Crimean peninsula, one servicemember of the Black Sea Fleet headquarters was killed, the Russian Ministry of Defense stated on Friday.
"As a result of the attack, the historic building of the Black Sea Fleet headquarters was damaged. According to the available information, one military was killed," the ministry said.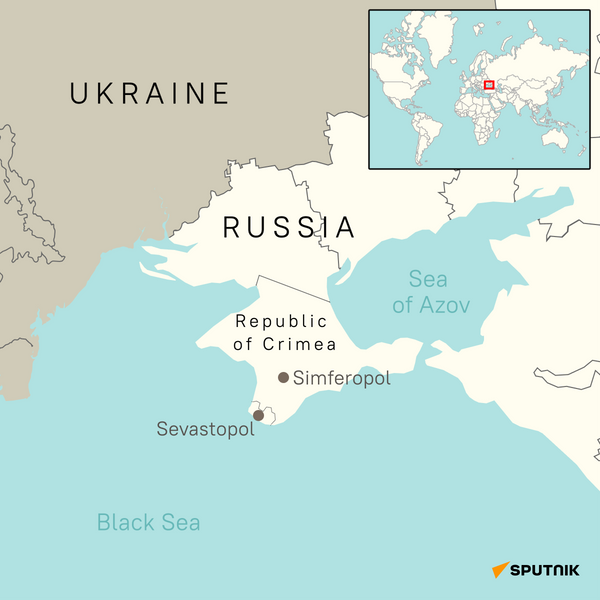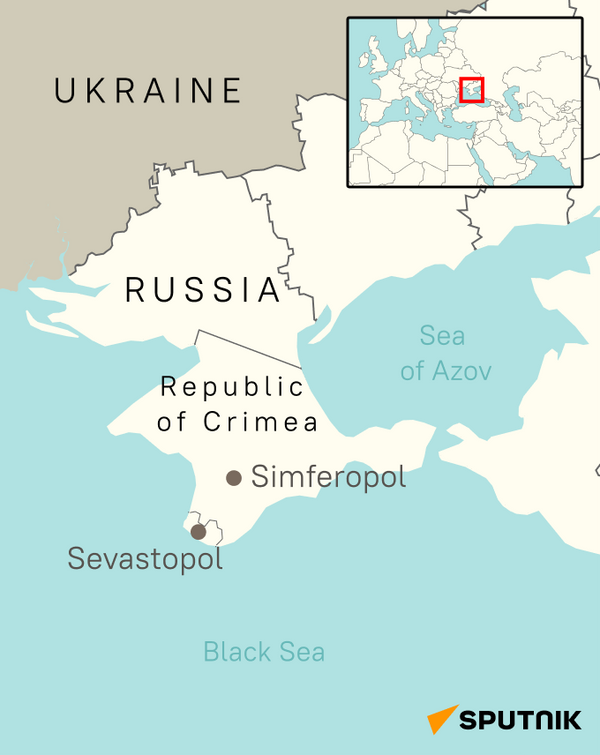 According to the statement, while repelling a missile attack, five missiles were shot down by air defense systems. The building was damaged as a result of the strike.
Notably, during the missile attack, a reconnaissance aircraft Boeing P-8A Poseidon of the US Navy was in the area of the Black Sea coast.
Earlier in the day, the city Governor Mikhail Razvozhaev said said that the headquarters of Russia's Black Sea Fleet in Sevastopol came under a
missile strike
.
"The enemy launched a missile attack on the fleet headquarters. A fragment fell near the Lunacharsky Theater... All emergency services went to the incident scene. Information about the victims is being clarified. Please remain calm. And do not post photos and videos," Razvozhaev said on Telegram.
The governor warned of a possible repeat attack on the fleet headquarters in the city. He urged the residents to stay in shelters, especially those who are standing near the headquarters, and not go to the city center.
"The crews of the Russian Ministry of Emergency Situations are working at the site. The airmobile group is ready. Backup equipment has been brought," he added
According to Razvozhaev, rescuers are doing everything they can to extinguish the fire as soon as possible and are continuing to build up forces and resources.
The Crimean Governor, Sergey Aksyonov, later said that cruise missiles were shot down by air defense forces over the territory of Crimea, calling on the residents to stay calm and trust "only official sources of information."
"Air defense forces shot down cruise missiles over the territory of the Republic of Crimea. Stay calm and trust only official sources of information," Aksyonov wrote on Telegram.
The debris are reportedly scattered over hundreds of meters, and a large number of ambulances are on their way to the incident site. The fleet headquarters is located in the historical center of Sevastopol, near many civilian facilities.
On Thursday, the Defense Ministry said that Russian forces
shot down
19 drones overnight over the waters of the Black Sea and the territory of Crimea.
As for the thwarted drone attacks in other areas of the country, on Wednesday, Russian air defense forces destroyed unmanned aircraft vehicles (UAVs) over the Kursk, Belgorod and Orel regions.
Kremlin spokesman Dmitry Peskov said earlier that the Kiev regime
continues its terrorist activities
, conducting an overwhelming number of drone attacks on civilian targets