Africa has the world's highest incidence of
tuberculosis
, accounting for 25 percent of international cases and 31 percent of the global deaths in 2020. In South Africa, TB kills more than 55,000 people every year, an average of 153 people a day. The COVID-19 pandemic worsened the situation, since many people with TB symptoms avoided seeking care, and many health services were disrupted.
A team of researchers from South Africa's universities of Walter Sisulu and North-West have made a breakthrough in developing a new combination vaccine against TB and
COVID-19
. The vaccine has shown 100 percent protection in three different immunogenicity studies in two animal models. The vaccine activates the innate immune response, which leads to both a cellular and a humoral response against both diseases. The vaccine also has the potential to prevent both TB and COVID-19 with one shot.
Sputnik Africa spoke to Professor Anne Grobler, a global biotech and pharmaceutical expert and project manager of the South African Vaccine Platform for Infectious Diseases (SAVAC) initiative, which is part of the team working to develop the TB vaccine. She is also an emeritus professor at North-West University in South Africa and led the vaccine development project with Professor Markus Depfenhart, a specialist in plastic and aesthetic surgery.
Professor Grobler told Sputnik Africa about the latest updates of their study, the challenges and opportunities for advancing their vaccine to human trials and eventual implementation, and some advice on how to protect oneself against contracting tuberculosis.
A 100% Protection Rate in Animal Models
Professor Grobler said that the most unexpected and interesting finding of their study was the 100 percent protection rate in animal models.
"We expected protection of the animals after the good transfection results, and especially the immunogenicity results in animals that we saw. But 100 percent protection was still a fantastic finding," she said.
The South African scientist explained that they used a high
dose of infection
in their animal models, which usually leads to death within 40 days. However, none of their vaccinated animals died.
"We had to ask for an extension and only after 103 days after the infection we had to terminate the animals as they were getting too big for the cages and so on. But really, it was a fantastic finding," the professor said.
She attributed this remarkable result to the design of the vaccine construct, which activates the innate immune response. "That is probably the critical element because the activation of the innate immune response then leads to both a cellular response. So a T-cell response which will then be measured and also a humoral response, the antibody response. So I think it's activating all three arms of the immune system," Grobler said.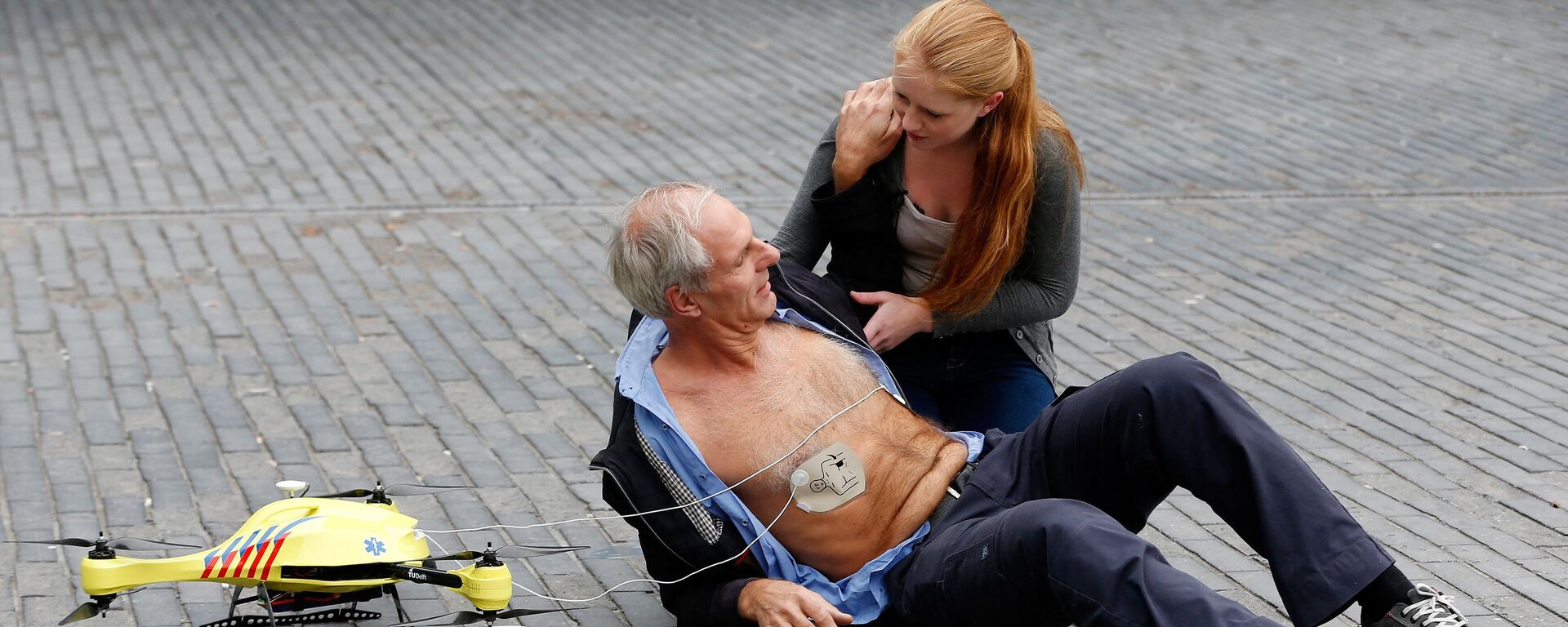 She also said that a better vaccine is needed than the Bacille Calmette-Guerin (BCG) vaccine, which is at present the only available vaccine against tuberculosis, because its efficacy is suboptimal, and it fails to protect adults and even quite a few children as well.
BCG was developed more than a century ago. It is given to newborn children in many countries, but its efficacy is variable.
"There are a number of vaccine candidates under development, but most of those are perhaps 50 percent effective in animal models, using more or less the same animal model that we have for our effectivity study. I think we definitely have a chance to […] Well, this will be better than BCG, for sure," the pharmaceutical expert said.
A Combined Vaccine Against TB and COVID-19
The professor also emphasized that their vaccine not only fights tuberculosis, but also COVID-19. She said that her team saw a synergy between these two infectious agents in their vaccine construct. She explained that "the presence of the SARS-CoV-2 vaccine candidate strengthened the TB response".
She added that this combined vaccine has several advantages over other vaccines that are being developed for either
disease
.
"We have a DNA vaccine, but it launches RNA. And so you have the best of both worlds, I think. And the mRNA vaccines elicit a very strong immune response, but the advantages of the DNA vaccine, especially for countries like [those in] Africa and India, is the low cost. The fact that you don't have a cold chain requirement, that you really have an easy manufacturing process as well. It can really lead to localization of manufacturing in Africa," the professor said.
She also highlighted that the vaccine in development could potentially benefit people with
HIV or AIDS
, who are more vulnerable to TB infection. She said that the team used an animal model that also suffers from immunodeficiencies, which is not exactly similar to HIV, but still relevant.
"But of course, again, this will have to be tested in patients with HIV," she noted.
A Possibility of Eradicating TB
The professor said she was optimistic that the vaccine could eventually
eradicate
TB, as had happened with smallpox.
"If one can repeat what we found in the animal models, namely a 100 percent protection, then of course this is a possibility. And I think that with a 100 percent protection in animals, it has to be better than a 50 percent protection in the same animal model, of course. I think that the chances are very good that we can at least have a very strong tool to try and prevent TB," Grobler stated.
The scientist added that the research team is pushing hard and fast to get to the first in-man studies, which are about safety, not efficacy. She said that they hope to do that early next year and then conduct a small Phase II study focused on efficacy.
Grobler also said that they are planning to do a multi-site study in more than one country, so that they are not limited by slow regulatory processes in a specific country. She said that they have identified two sites, one in South Africa and one in Tanzania, where they could do a multi-site study soon.
Some Advice Against Contracting TB
Although their vaccine is not yet available to people, the professor gave some advice on how to
protect oneself
against contracting tuberculosis.
She said that good ventilation is really important, as the bacilli can be suspended in the air and in any closed environment. The scientist also said that sunlight and UV light can kill bacteria, so getting into the sun and opening one's environment to the sun is a good thing.
The South African professor also stressed that hygiene is obvious, but one should also try to stop the spread of TB by keeping a distance, using a mask, washing hands, and avoiding visiting sick people too often. She added that orange and green foods can help, but they cannot prevent TB.
The professor concluded by saying that her research team is really on the verge of a life-changing discovery and they are optimistic about making it happen.