Specialists have activated the instruments on the Luna-25 automatic landing module several times during its flight along the lunar orbit, producing the first
scientific results
from the mission, Roscosmos said on Saturday.
"The Luna-25 spacecraft built at the Lavochkin Association, JSC [part of Roscosmos] continues its flight along the circular orbit of the artificial satellite of the Moon. During the flight, several activations of scientific equipment created at the Space Research Institute of the Russian Academy of Sciences were carried out," Roscosmos told reporters.
The ADRON-LR detector of neutrons and gamma rays sensed the most intense lines of chemical elements of the lunar soil in the energy spectrum of gamma rays, the space corporation added.
A wide-angle ionic energy-mass analyzer ARIES-L, designed to study the interaction between the solar wind and the Moon's surface, as well as the composition of regolith based on secondary ions and neutral particles knocked out of it, was turned on in the
lunar orbit
for the first time. Thanks to the data obtained, scientists were able to choose the optimal mode of operation of the instrument on the lunar surface to measure the energy spectra of particles in the energy range from 10 to 3000 electron volts, Roscosmos said.
"The PmL instrument, designed to record microparticles levitating near the lunar surface and to determine the parameters of the surrounding plasma, has registered a micrometeorite impact event. Most likely, this micrometeorite belongs to the Perseid meteor shower, which the Luna-25 managed to successfully cross during the flight to the Moon," the space corporation added.
Specialists have also processed two photos of the Zeeman crater, located on the far side of the
Moon
, which is 190 kilometers (118 miles) wide and 8 kilometers deep. Scientists believe it was formed by a very strong impact, which is possible when the speed of the impactor is very high or its substance is very dense.
"Detailed photographs show that the bottom of the crater is mottled with smaller ones. This is what happens when some of the material ejected on impact falls back and creates numerous small 'potholes.' Such formations are very interesting from the point of view of lunar geology," the corporation said.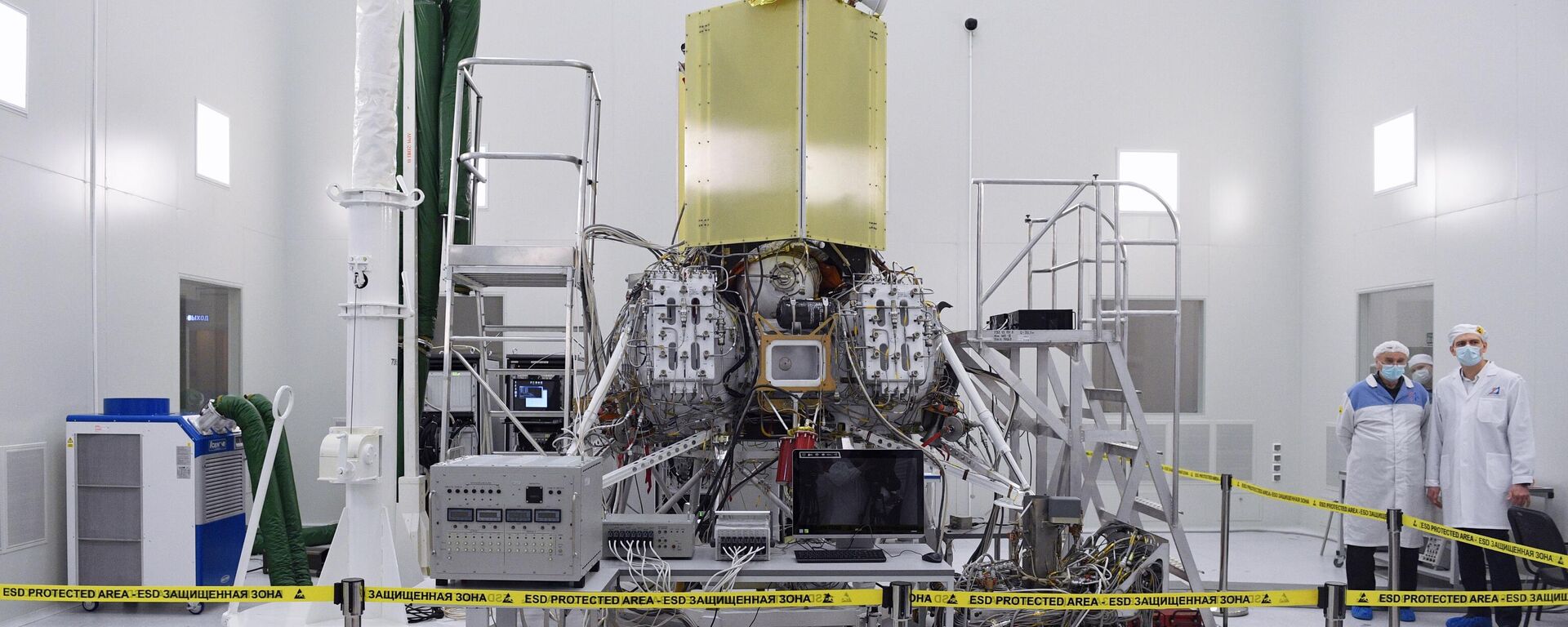 On August 11, the Soyuz-2.1b carrier rocket lifted off from Russia's Vostochny Cosmodrome and launched into orbit Luna-25, the first Russian lunar mission in almost 50 years and the first one in Russia's independent space history. Its
predecessor
, Luna-24, was launched by the Soviet Union in 1976. The new mission is part of the Russian lunar program for the exploration and practical use of the Moon and its orbit to establish a fully automated lunar base. Luna-25 is expected to become the first station to make a soft landing in the lunar south pole with difficult terrain on August 21.