The Algerian Ministry of Foreign Affairs has summoned Vanessa Vega Saenz, Danish ambassador to Algiers, and Bjorn Haggmark, acting charge d'affaires of the Kingdom of Sweden, in the wake of the recent Quran-burning incidents in Copenhagen and Stockholm.
"In view of the repeated incidents of burning and desecration of the Quran in Copenhagen and Stockholm, the Algerian Ministry of Foreign Affairs today summoned the Danish ambassador to Algiers and the charge d'affaires at the Swedish embassy, to express a protest to them," the ministry said in a statement.
The ministry expressed its strong
protest
against such actions, which contradict all norms of international law, as they affect the sanctities of Muslims all over the world and insult their feelings.
It was noted that during the meeting with the envoys, the ministry expressed deep concern over the recurring desecration of the Quran, and
condemned
"these immoral and uncivil acts that target all that is sacred for Muslims."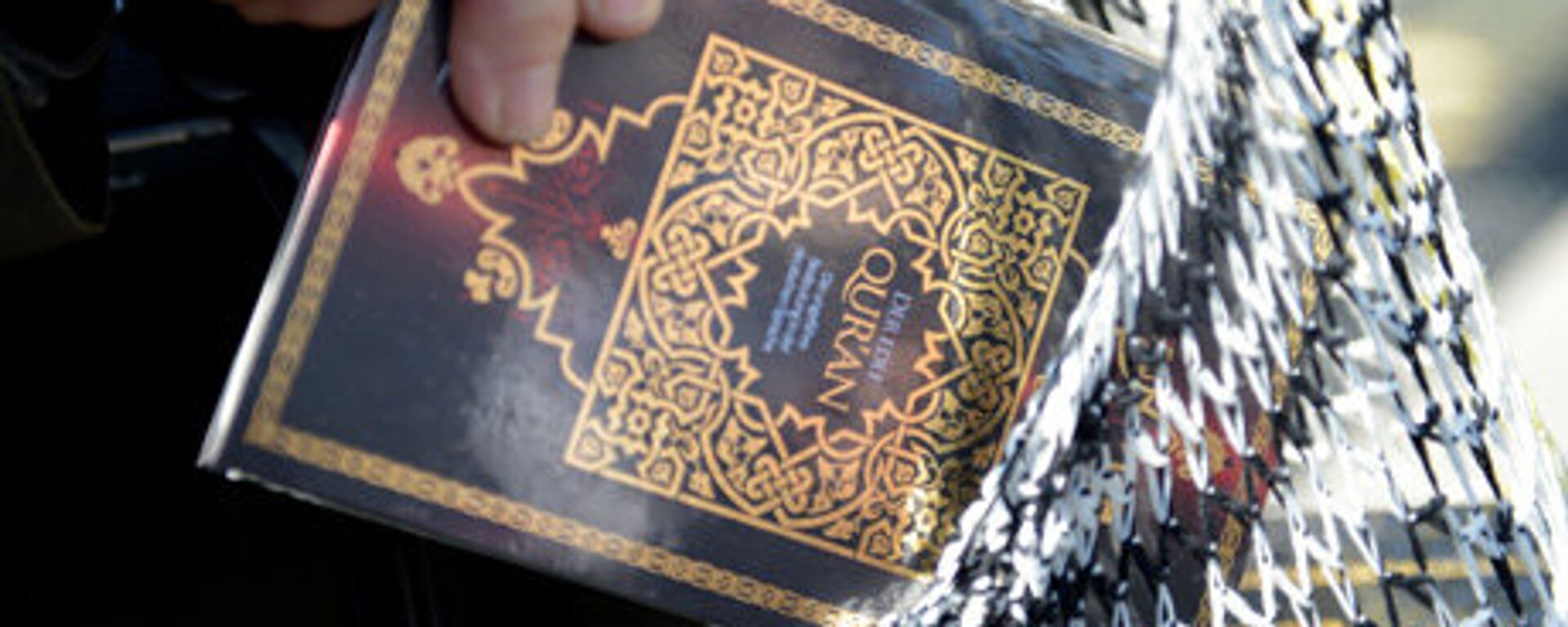 Algerian diplomacy called on the authorities of the two countries to take the necessary measures to prevent similar acts in the future. The ministry added that it did not accept the argument that such protests are allowed to take place in the name of freedom of expression.
"These reprehensible acts run contrary to the values of tolerance and co-existence and only serve to revive hatred and Islamophobia," read the statement.
Recent Quran Burnings
On July 24, a group of protesters burned a copy of the Quran outside the Iraqi Embassy in Copenhagen. This action was claimed by the ultra-radical group Danish Patriots who had done the same thing on Friday. The Danish government condemned the burning of the holy book as a provocation.
Following the incident, the Iraqi Foreign Ministry strongly condemned the burning and called on European countries to prevent similar actions in the future. The ministry noted that such actions are a threat to the peaceful co-existence of communities.
On July 19, the Swedish police authorized another similar action which took place on July 20 in Stockholm. Iraqi immigrant Salwan Momika, who had already trampled on and set fire to Islam's holy book at the end of June, this time
intended
to burn another copy of the Quran and the national flag of Iraq.
Hundreds of Iraqi demonstrators reportedly stormed the Swedish embassy in Baghdad ahead of Momika's action. Later, the Iraqi government
expelled
the Swedish ambassador.
On June 28, the first day of the Muslim holiday of Eid al-Adha, a protest authorized by Swedish police took place outside Stockholm's main mosque, during which the Quran was burned. Amid the ensuing backlash, Swedish Prime Minister Ulf Kristersson said the permit was "legal but inappropriate."